Bugera Amplifiers
~ The Soul of Valves ~
Bugera Amplifiers feature all tube amplification at affordable prices. Compare these to more expensive boutique guitar amps.
When you evaluate Bugera amps and consider the tones you can produce for a fraction of the cost of a "name brand", high-priced amplifier, it's a no-brainer. For newer rockers that can't lay down a couple grand for a Mesa Boogie or Soldano head, Bugera amplifiers are a true value.
For example, I was able to get a half-stack with a 333 head and 4x12 cab for around $750. Compare that to nearly $3000 for a Mesa Boogie half-stack with a Dual Rectifier head. I know, it's not a true apples-to-apples comparison, but with a tight wallet, I got a similar tone for a quarter of the cost.
To get detailed information about Bugera Amps or make a purchase, please click on the links below.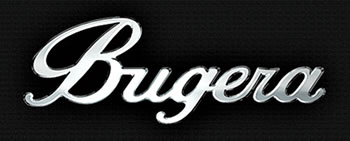 ---