Epiphone Guitars
Value priced rockin' guitars!
Epiphone Guitars is a company that has a very rich history of competition, failure and success. It's another example of a guitar company that at one point operated in Japan (and maybe picked up the "low quality" label) but has stood the test of time.
The company began in Manhattan, New York at the turn of the 20th Century. Anastasios Stathopoulo began building violins, lutes and traditional Greek lioutos in 1873 in Greece. He then moved to Turkey, where by 1890, he was so well known for his instruments he was able to open an instrument factory.
Unfortunately, by 1903 the Turks were persecuting Greek immigrants, so Anastasios moved his family to New York. He would build and sell instruments on the first floor, with the family residence upstairs. Mandolins were all the craze at this time, and Anastasios was well prepared to supply the demand for the instrument. He did very well financially, but passed away suddenly in 1915.
His son Epimanondas (known as 'Epi') took charge of the business in at the age of 22. Fortunately, he had a good head for business and an eye towards future trends and changing times. By 1917, the mandolin was getting less popular, so Epi started making and developing banjos.
Jazz was also coming into its own, and Epi worked to align the company designs to accommodate the new musical trend.
By 1923, the company went through a reorganization and became Epiphone. It wasn't until the late 20's that Epiphone guitars became a part of the product line. The first line, known as the Recording series, did not have much success against guitars made by the Gibson Company. Epi looked at his competition and made the necessary changes to go head-to-head in the marketplace.
Epiphone guitars enjoyed a healthy competition (well, rivalry) with Gibson through the 1930's. During this time, they were considered some of the best in the world and had many famous players of the day endorsing Epiphone guitars. Interestingly enough, Les Paul happened to be one of them!
World War II brought an end to the company's momentum. For one, guitar production in the US stopped in favor of wartime manufacturing. Also, Epi died of leukemia during World War II, leaving the company without a visionary leader in place to take over. Two of his younger brothers inherited the company, but they didn't get along well and the quality of the brand began to suffer.
By the late 50's, Epiphone guitars was a shell of what it had been prior to the war. Gibson was made an offer to buy part of the business, and they snapped up the chance. At this time, Gibson decided to revive Epiphone by using it to provide low cost versions of Gibson's popular models. This worked to get Epiphone on track to be on top again. But the drama wasn't over...
The 60's were a time of great possibilities for Epiphone. With folk music and The Beatles hitting the scene (and playing Epi's), Epiphone guitars were once again in high demand. Pick up the rest of the history of Epiphone guitars.
Epiphone Artists
Due to the fact that Gibson owns and operates Epiphone, many of the artists that play Gibson Signature guitars end up having a clone signature Epiphone. Not to that Epiphone guitars do not have their own artist lines as well, but check this out.
Slash has his signature Les Paul models in both the Gibson and Epiphone brands. Clearly this helps out those of us with less cash in pocket. We get essentially the same axe for a lot less money.
Typically the same materials and hardware are used, but Epiphones are made overseas, so labor costs are a lot lower.
Other rockers with Epiphone signature models have included John Lennon, Paul McCartney, Zakk Wylde (Ozzy Osbourne and Black Label Society) and Tom Delonge (Blink-182 and Angels and Airwaves).
There's also a very long list of musicians that have used Epiphone guitars during their careers. See if you recognize some of these:
My Chemical Romance
Nancy Wilson (Heart)
Finger Eleven
All American Rejects
Lynyrd Skynyrd
Hawthorne Heights
Kiss
Goo Goo Dolls…
Yeah, I think you get the picture.
Epiphone Models

So why should you consider buying an Epiphone? If you've fallen in love with a Gibson model that's gonna cost you over a grand of your hard-earned cash, there's a good chance there's an Epi that will fit the bill for a lot less moolah ($$$).
For example, take the Gibson Explorer 1958. With a street retail price of $1400, you'll enjoy a classic guitar with a modern look. Compare that to the Epiphone 1958 Korina Explorer for $500. With the Epi, you save yourself $900 for essentially the same guitar. Yeah, the Gibson uses mahogany rather than korina wood on the Epiphone, but the characteristics are similar enough to satisfy all but the biggest tone snobs. And truthfully, the original Gibson Explorers (and Flying Vs) were made using korina as well.
You can get Les Pauls, SGs, Flying Vs, ES-335s, even Firebirds in Epiphone models. These are all excellent alternatives to expensive models, certainly much more reachable for new guitarists learning to play rock guitar. There's also exclusive Epiphone models like the Wilshire, the Prophecy and the Goth Series. And let's not forget the Zakk Wylde ZV Custom, looking like a freak-of-nature cross between a Flying V and an SG.
Epiphone guitars used to go through the same quality control inspections as Gibson guitars before they ended up on the sales floor. Each guitar coming from Asia to the US would go through a 15-point inspection at the Gibson headquarters in Nashville, TN. before heading out to the stores. Not sure if that's true for guitars sold outside the US, or if this is still in practice.
You can get a glimpse of the 2020 models on the Epiphone homepage.
Epiphone guitars have come a long way, with a very interesting history and a lot of ups and downs. If you are looking for good quality guitars that are reasonably priced, I'd recommend an Epiphone. You'll get to take advantage of the classic Gibson designs without having to pay the Gibson prices. Epiphone guitars are solid instruments for every rock player.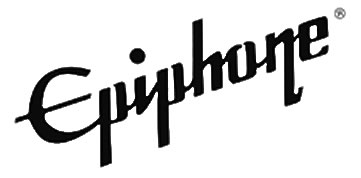 ---